Fresh and clean air is the key to a comfortable environment. Daiichi Central Vietnam, as experts in ventilation duct construction, combines cutting-edge technology and expertise to provide high-quality and efficient services.
Service Highlights
1. Customized Ventilation Duct Design and Construction
We offer tailored ventilation duct design and construction to suit your buildings and facilities. Optimizing the flow of air ensures a healthy and comfortable indoor environment.
2. High-Efficiency Airflow Systems
We implement high-efficiency airflow systems to achieve both energy-efficient use and the supply of clean air. We promise a balance between energy conservation and comfort.
3. Environmentally Friendly Solutions
We prioritize environmental considerations and provide sustainable ventilation duct systems. Improving air quality while minimizing the impact on the Earth's environment.
Construction Process
Needs Assessment and Proposal We thoroughly evaluate the characteristics of your buildings and facilities to propose the optimal ventilation duct solution.
Design and Planning Developing customized designs and plans to ensure the efficient progress of construction.
Professional and Swift Construction Experienced professionals conduct swift and professional construction, supporting the success of the project.
Contact Us
Daiichi Central Vietnam's ventilation duct construction services are the solution for providing a healthy indoor environment. Feel free to contact us.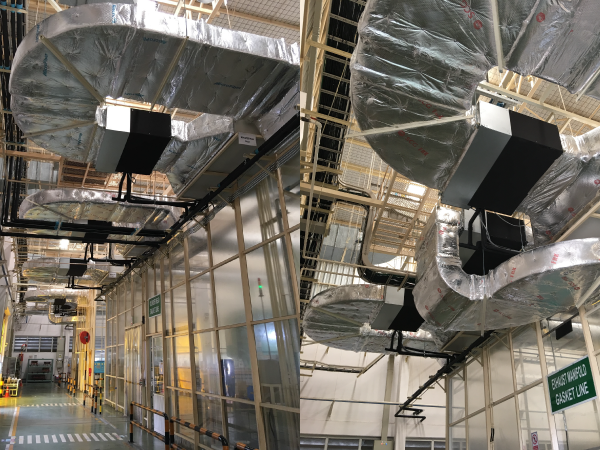 Daiichi Central (Vietnam) Co.,Ltd.
[TEL: (84-28)6294.5311 | Inquiry ]